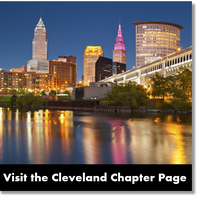 The Courage of No

On September 6th Alex presented on the courage of no. He shared the story of his time with Eva Kor and explored the Milgram experiment and its study of why people are afraid to say no.

As promised, the video on the courage of no and the Milgram experiment will be available within the next month on our YouTube channel. Until then we invite you to watch the whole story of Eva Kor and her amazing promise.

CLICK HERE TO WATCH EVA'S STORY

Napkin Notes Dad

This month we featured the moving story of Garth Callaghan, a father who made an amazing promise to his daughter. When Garth was diagnosed with cancer he decided that he wanted his daughter to have a napkin note from him everyday until she finished school. This led him to make a promise to write 826 napkin notes for his daughter Emma.

At this month's chapter meeting 3 lucky winners were chosen at random to receive a signed copy of Napkin Notes, Garth's own written story of his promise!

At the September meeting we unveiled our first chapter badges for Cleveland Chapter members. Members who have attended two chapter meetings were awarded their Second Meeting Achievement Badge! We thank them for their commitment to our Chapter Program and congratulate them on their achievement. Check out photos from the last meeting at the link below!




Cleveland Revitalization at New Tech East

On August 27th Cleveland was able to hold it's 3rd unified charitable promise. Volunteers helped paint community benches at a local Cleveland high school to help with local community revitalization. If you couldn't make it to our 3rd unified promise event and would like to see photos check out the link below!

Last Month's Unified Promise

Cleveland Unified Promise

This month's unified promise was a closet clean out that. We asked participants to look through their closet and house for items that they no longer needed. The donations filled our truck! We made a huge impact on those less fortunate. Big thanks to everyone that donated!

Cleveland Speeches

Alex Sheen will be the keynote speaker at several local Cleveland events that are open to the public. We wanted to take the time to personally invite our Cleveland supporters to hear him speak about the movement. More information and details for each speech are on the Cleveland Chapter site. Click here.

---