Because I said I would is an international social movement and nonprofit dedicated to the betterment of humanity through promises made and kept. Our chapters keep promises to help others in need through volunteerism and work to become better citizens through personal development workshops. 
Because I said I would  Chapters empower the next generation to make and keep promises, strengthen their  self-control and use it to better the world around them.  We accomplish this through character education and  volunteerism founded on service learning.
What do High School Chapters do?
Our high school Chapters are led by a student leadership team, alongside a dedicated teacher advisor and co- advisor. Together they host Chapter events and allow us to do the following within our program:
Monthly meetups of students learning Character Education fundamentals like honesty, accountability, sacrifice, and compassion.

Group Volunteer Projects where students engage the community, offering an opportunity to make and keep promises that better the world they live in

Leadership Training allows students to  develop their abilities and increase their skills in specialized roles as part of the Chapter leadership team.
We are confident that character education with an emphasis on promise keeping and incorporating our Code of Honor will strengthen future generations. We believe there are students that are just one promise away from graduating, helping others, and being leaders in their communities. Through Character education and volunteerism founded on service learning we believe our High School Chapter program can and will make a difference. 
Visit the What Chapters Do page for more details on each of these.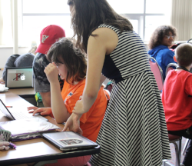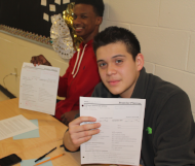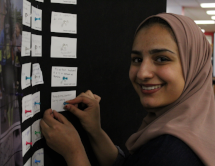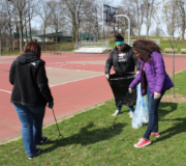 Donate to our Chapter Program
Believe in the importance of a promise like we do. Believe in the next generation enough to donate today and help us support our High School Chapter Program. Every commitment counts.
Donate