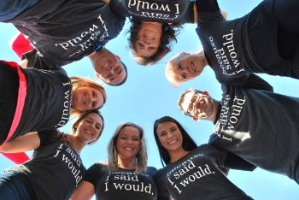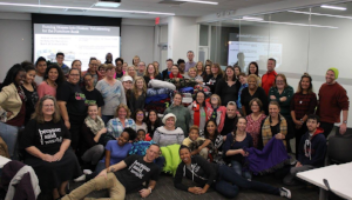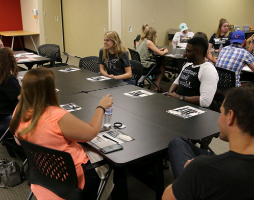 Chapters of because I said I would and Key Partnerships
because I said I would is a social movement and nonprofit dedicated to the betterment of humanity through promises made and kept. We are changing lives through Promise Cards, chapters of volunteers, character education in schools, and awareness campaigns with global reach. Our Chapters are community based groups of volunteers that keep promises to help others in need through volunteerism and work to become better citizens through personal development workshops.  Our hope is to grow our Chapters and continue our mission by creating key partnerships in the community.  We are looking to develop these partnerships in our local Chapter communities by connecting with leadership organizations,membership associations, corporations and fellow nonprofits!  These partnerships will allow us to expand our impact and reach in the community while providing resources and benefits to you and your organization at no cost! 
Why Partner with your local Chapter of because I said I would?
Our local Chapters will provide monthly personal development workshops and monthly group volunteer projects for those involved in your organization.
Our Chapters are 100% free and open to the public ( over 18+).
Partnering with us allows you and your organization to get more more involved in your community, while meeting like minded individuals and networking with other leaders in your community.
Monthly volunteer projects that are planned for you and your members to join 
Access to thought provoking and interactive Personal Development workshops include topics such as Calendering, Time Management, Courage of No and more.

 See a full list of past personal development workshop descriptions here.

Benefits of Personal Development
Our Chapter can help improve employee leadership and accountability skills. As you know, all successful organizations and businesses have one thing in common: effective leaders. Strong leadership is paramount to promoting company success and employee satisfaction. Leadership training is a great way to encourage employee's individual success and personal leadership skills. With interactive personal development workshops and a focus on commitment, our Chapter Meetups offer a valuable free leadership opportunity for your employees or members to continue in their leadership development in two ways: Individual Promise and Workshops. 
Personal Development Workshops:
Personal development workshops are a great work for individuals to work on their own self improvement. However evaluating this content can be time consuming and challenging. Our local chapters make it easy for our members to continuously learn by delivering new thought-provoking ideas, stories and research each month. Workshops include topics such as:
How to get better with word choice: Bad word choice
Calendaring: Time Management Pro Tips
The Power of Checklist: How details make the difference 
Fallibility of human memory: How Promises are affected by forgetfulness
Personal Development through Individual Promises:
Most people have a promise they are working on fulfilling. Whether it's losing weight, quitting smoking, learning a second language or another personal commitment, these promises are important to the betterment of ourselves and often the world around us. Evidence in social science strongly suggests that accountability support from other people significantly increases goal attainment rates compared to planning independently and trying to motivate yourself. Because I said I would Chapters make it easy to hold yourself accountable through the support of others.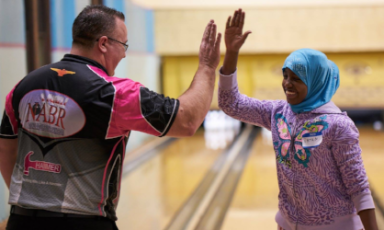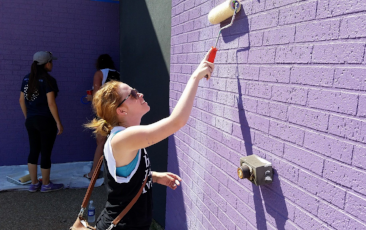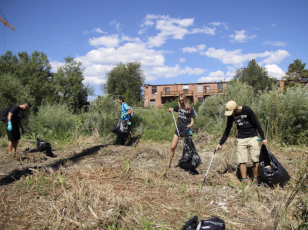 Benefits of Volunteering
Our Chapters also provide volunteer opportunities for your organization that will allow employees or members to connect and improve your local community. Volunteering allows individuals to gain real life experience while developing interpersonal and communication skills to add to their resumes. Research has shown that volunteering on one's own time outside of work is linked to employees' job performance and employees who volunteer through their employer report higher satisfaction and commitment. As a bonus they will also be making a difference in their community! Our projects vary from month to month, allowing your employees to try new things and interact with a range of individuals. The best part is all of this is planned for you and your members by our Chapter Team. A lot of worthwhile humanitarian causes and projects unfortunately lack committed individuals behind them. Sometimes when we want to help others, we don't know where to start. We make it easy and accessible to get involved in your local community to make a difference. Some of our past projects include:
Hosting a bowling welcome party for refugees
Revitalizing a local school with a fresh coat of paint
Community trash pick ups
Feeding the homeless a healthy meal
Making blankets for babies born addicted to heroin
Painting with Alzheimer patients
Get Involved today
Interested in a partnership with your local Chapter of because I said I would? See upcoming Chapter events by viewing the Chapter events page here and share with your team! To discuss more ways to get involved please reach out to your local Chapter city.  See contact information for all below.
Akron: Akron@becauseisaidiwould.com
Columbus: Columbus@becauseisaidiwould.com
Cleveland: Cleveland@becauseisaidiwould.com
Denver: Denver@becauseisaidiwould.com