The because I said I would Chapter program was established in April 2016.  Since then, our members have impacting their local communities through a number of volunteer projects we call Unified Promises.  These Unified Promises allow our Chapter members to work together as a team to raise awareness and address issues affecting their communities.  For more information, you can read about some of our Unified Promises below.
Denver: Serving Grieving Children.
Members cooked a homemade dinner for 65 children and their families in partnership with Judi's House. This local organization supports the Denver youth in wonderful ways and we couldn't be happier to be welcomed into their community! 
Judi's House is the only free-standing organization in the Metro Denver area devoted solely to supporting grieving children and their families.
Since 2002, Judi's House has supported more than 8,000 youth, ages 3-25, and their caregivers, toward our vision that no child should be alone in grief. 
Thanks to the generosity of our donors and investors, there is no cost to families participating in Judi's House services and programs.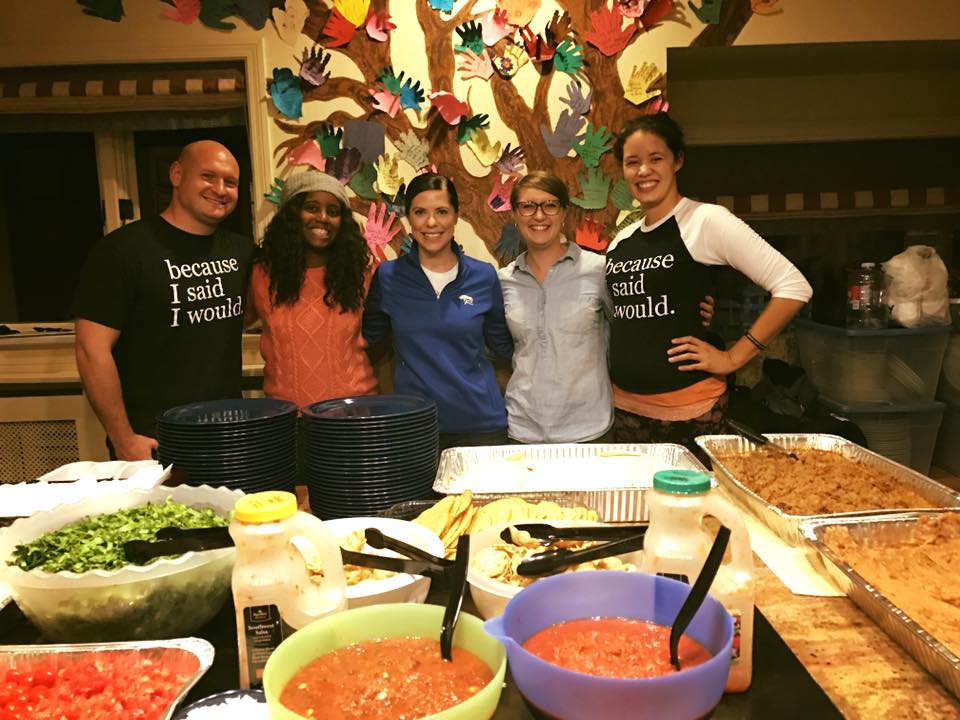 Cleveland: Community Revitalization.
Volunteers primed "conversation station" benches for community gardeners that will be installed in up to 50 gardens throughout the City of Cleveland. Additionally, volunteers helped to beautify the New Tech East campus. This project aims to bring people of all backgrounds together to show unity and commonality through service.

See more pictures from this project here.
National Bone Marrow Donor Registration.
Every three minutes someone in the United States is diagnosed with a blood cancer like leukemia. For many, their only hope for a cure is a bone marrow transplant. Our Cleveland, Tampa and Denver chapters held a registration event for the National Bone Marrow Donor Registry at one of our monthly meetings. Members simply swabbed their cheeks and filled out the paperwork for this important lifesaving cause. This unified promises was inspired by Sam and Alex Kimura, two girls who sold their cars, bought a van and toured the country trying to save lives through this registry. See their story here: http://becauseisaidiwould.com/samandalex

See more pictures from this meeting here.
Cleveland: Trash Clean Up.
The average American creates 4.4 lbs. of trash every day. Sometimes we see it on the side of the road and say to ourselves "I wish someone would just pick that up." That someone is us! As a unified promise, our team went out and picked up street litter in a west-cleveland neighborhood for three hours. Over all we collected over 300 lbs of trash off the streets. This promise was covered by our local news stations and even reached "Most Viral" on Imgur because our Cleveland Chapter leader took the promise a bit further. Alex promised to pick up trash for 24 hours! He went from Saturday at 11am to 11am on Sunday only stopping to use the restroom, eat or relocate to a new spot with trash.