Our July Meetup for the Akron Chapter of because I said I would. Please Join us at the Akron Summit County Library from 5:30 pm to 7:30 pm on July 18th. We will be in meeting room 2AB which is located on the Atrium floor, which is conveniently accessible from the High Street Entrance.

There is a parking lot across from the library on High Street that charges $2.25 for all day parking, however security has let us know that after 5:00 PM they stop charging for the day- so members can park there for free if spots are available.

Alternatively, there is a parking lot attached to the library off of high street that provides accessible parking.Take the elevator to the 2nd floor, and continue through the double doors to reach the library. You will enter on the atrium level where the meeting is held. There is a charge for parking in this garage but members can have their tickets validated at the security desk to get a reduced cost.

Other parking options can be viewed here: http://www.downtownakron.com/getting-around/parking

This Meetup will be hosted by because I said I would Founder, Alex Sheen.

Learning Topic: Who Lives and Who Dies: Contemplating the unfair decision in humanitarianism

When a pandemic strikes and people begin dying, there are often too few resources to save everyone. How do you determine who should live and who should die? Perhaps you save the youngest. Or the sickest. Maybe you just put all the names in a hat and pick at random. Above all, who should make these decisions? This is more than just hypothetical. During Hurricane Katrina, the levies broke and one New Orleans hospital was faced with this very question after the hospital lost power, flood levels rose, means of evacuation were scarce, and there was no protocol for deciding who survives and who dies. Join us at our July Chapter Meetup to engage in round table discussions and deep contemplation of which values are most important in guiding decisions about how to allocate scarce healthcare resources during a crisis. This discussion will help you develop a rich understanding of how issues and policies can affect people differently and might someday save your life or the life of a loved one.

July Giveaway:July is National UV Safety Month! We are raising awareness about skin cancer as well as promoting sun safety during the hot months ahead. Did you know skin cancer is the most common type of cancer? Many may think "it's just skin cancer", but your skin is the largest organ of your body. Over two million skin cancer cases are diagnosed annually, and one person dies of melanoma every hour. Join us at our July Meetup, where we will be giving away two summer buckets filled with preventative items and helpful tips.

Chapters are a volunteer-driven community effort that need committed people like you. Together, members in the Chapter identify and assess needs in their community and design impactful promises to meet those needs. It can be something as simple as committing to a certain number of hours cleaning up a neighborhood park, to volunteering to help a local nonprofit's ongoing efforts, to larger projects like establishing a mentor/tutor program to support children/students in need or establishing a self-sustaining program to help fund a homeless shelter.

Because I said I would is a 501 c3 non-profit. Our mission is to strengthen humanity's will. Because I said I would encourages and supports making and keeping promises to end suffering, establish peace and build happiness. We created the Promise Card to help hold people accountable to their commitments. Please join us as we change Akron and the world for the better!

Attendees to Chapter Meetups must be 18 years or older.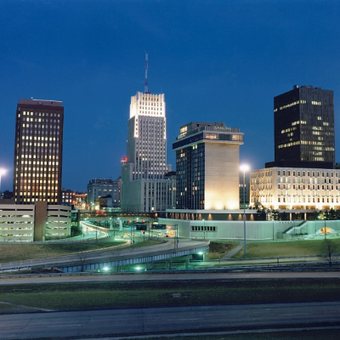 Akron-Summit County Public Library 60 S High St, Akron, Ohio 44326