Most teens have a means of transportation. Most kids in foster care do not.

Children deserve special childhood moments. At such a vulnerable time in their lives, these children need your help. For some it's a childhood memory they will never forget; for others it's their only means of transportation.

Consider these startling facts:
-There are an estimated 400,000 kids in foster care right now.
- Some of foster children experience multiple placements. In some cases, eight or more.
-Foster kids can suffer from PTSD at almost two times the rate of returning veterans.

Let's bring new bicycles to youth experiencing the foster care system. Join us as we build 12 bicycles for every child in the Caring for Kids Adoption & Foster Care Agency. No building experience required!

Here's what we will do during our Unified Promise:

Step 1: Grab a Bike
Step 2: Grab some tools
Step 3: Start Assembling
Step 4: Think of the opportunities you just created for a foster youth. They now have an opportunity to get to school, work, and activities every child should experience.

Please note that we will be building the bikes outdoors. Dress in something comfortable and weather appropriate. The location is outside the Caring for Kids office space.

This Unified Promise is in support of Caring for Kids, a private, nonprofit adoption, foster care and home study agency licensed in the state of Ohio. Founded by former foster care parents in 1995, Caring for Kids, Inc. believes that every child, regardless of gender, race, nationality or special need deserves a family.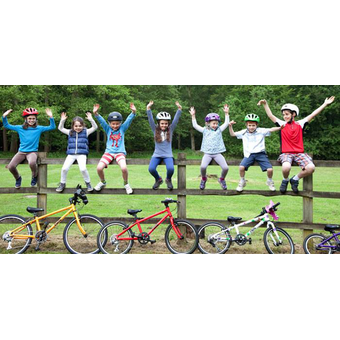 5300 E Main St, Columbus, OH 43213-2502, United States